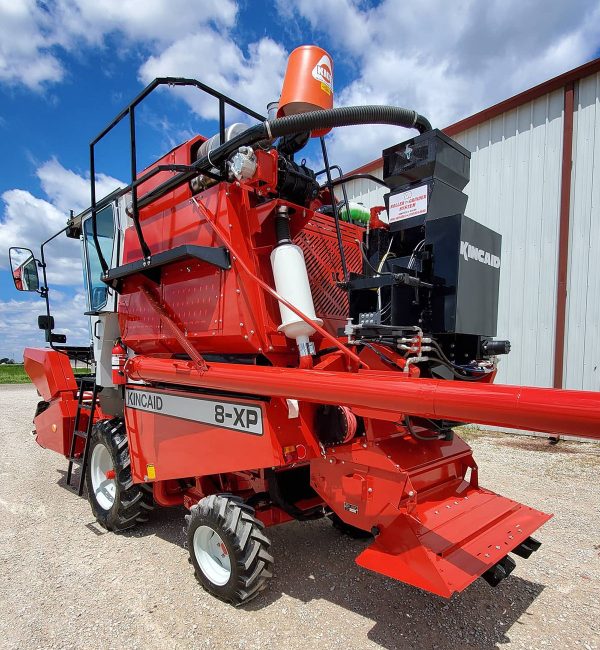 Combines
Kincaid Plot Combines
Have you been researching plot combines, also known as seed combines? From single plot and twin combines to foundation seed combines, the Kincaid Equipment Manufacturing product line includes a wide variety of plot combines. Browse available plot combines below. If you have any questions about our equipment or services, please contact us at (620) 465-2204. We look forward to serving you!
View HarvestMaster Solutions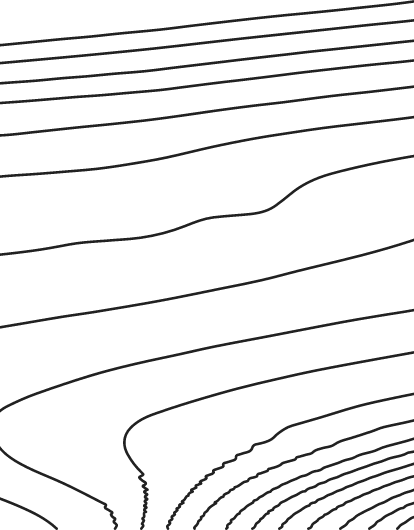 Plot Combines
8-XP Single Plot Combine

Show Equipment Details

Hide Equipment Details

8-XP Single Plot Combine

Kincaid is well known for research plot combines and our ability to make custom modifications to suit specific research applications. These combines are designed to meet the needs of research, yet they offer the capacity usually found only in larger machines. Combines are manufactured to specifications, with ISO 9000 world quality control standard.

This machine combines high capacity and rugged, proven construction with excellent cleanout. It can be equipped with a 1.5, 2.0 or 2.3-meter grain table, two-row multi-crop (sunflowers, sorghum, soybeans) or a two-row corn head. Other options include rape extension, pick-up attachments, sunflower pans, air delivery, air return, data collection, sample collection and custom designs for each researcher. With more than 400 of these machines being used in the U.S. and Canada since 1993 (in crops from canola through corn), this plot combine has a proven track record as best in its class.

Features

All major controls are positioned to the right, leaving the left hand free to steer the combine. The controls operate with ease and precision. Cylinder speed, concave clearance, table and reel adjustments can all be selected from the operator's seat. The three-speed transmission gives control over power and speed with a hydrostatic drive that operates in all three gears.

Specifications

The Best Multi-Crop Single Plot Combine on the Market


The ability to adjust from canola to corn in a matter of minutes
Adjustable concave, cylinder speed and fan speed from the cab for multi-crop or minor adjustments
Quick-attach headers for every crop, with single-person operation
Straw walkers that allow for trashier plots to be cleaned without extra biomass in the sample

Drive Train


Three-speed hydrostatic transmission with hydraulic/disc brakes
15-mph road gear
Heavy-duty four-wheel drive, hydraulic drive and no-braking drive axles

Harvest Capabilities

The commercial design of the combine, coupled with research technologies, allows for the most accurate samples at high rates of speed.
Speed: No other combine can harvest corn or weedy plots as fast as the 8-XP Plot Combine and return a clean sample to the cab or bin.
Border crops can be harvested at 5-mph with the Kincaid air or paddle delivery system.
The large 48-bushel capacity grain tank can handle multiple crops with an unloading auger that can reach semi-trailers and large gravity wagons.
Airfoil sieves allow for cleaner samples when harvesting at faster speeds.
Regulated seed trials can be sampled and destroyed via the rear-mounted roller grinder option.

Comia Foundation Seed Combines

Show Equipment Details

Hide Equipment Details

Comia Foundation Seed Combines

The Kincaid Comia large plot combines have numerous improved features from the Kincaid-23 and Kincaid-25 large plot combines of the past.

First and foremost, the engine horsepower and operator comfort are improved. These new combines offer horsepower in a range from a 115 hp 4-cylinder diesel to a 175 hp 6-cylinder turbo diesel. The engines are mounted behind and above the grain bin for ease of service, keeping them away from most of the harvesting dust and debris. A rotating clean air intake suction screen with a vacuum wand keeps the screen chaff and trouble-free.

Features

Operator Cab: The operator comfort is rated best in its class with the modern curved panorama windshield, which dampens noise much more efficiently than the previous standard model. The cab is also more spacious, and the new multi-function operation lever makes driving very enjoyable. This single lever features all the following functions: Direction/Speed, Table Height, Reel Height, Reel Speed, Reel Fore/Aft and Unloading Auger Swing-Out. The new single lever can also be moved to the desired position in an up/down/sideways motion to better suit the operator. This cab is optional on all models. The Kincaid Comia standard cab has also been further improved with built-in working lights, and the hydrostatic drive lever can be adjusted for both height and side-to-side for operator comfort.
Cutting Table: An all-new table auger is available for all cutting tables 13 feet and larger. It features retractable feeding fingers all across the length of the auger as compared to just in front of the feederhouse. This new design greatly helps the in-feed of cereal and native grass crops. The sickle drive has been changed from a pitman drive to a wobble box for greater life on all 13-foot and larger tables.
Return Auger: The post-threshing auger is more efficient due to the addition of a gear drive, and the threshing plates have been roughened for better threshing. This feature is available as an option.
Rotary Screen Air Intake: A new air intake screen rotates along with a "vacuum cleaner" device that sucks off most of the debris, which ensures clean air to the radiator. The width of the screen has been reduced, so it does not protrude from the combine and is standard equipment on both models of combines.
Adjustments: Easy to read and operate are still the standard for adjustments on the Kincaid Comia series combines. Keep it simple; that is the rule. Easy to read in-cab gauges and combine adjustments are just that. All combine standard settings for each crop are just a glance away on the right-hand side cab glass and are located in the sieve area as well. There is no need to carry a notebook or manual to make adjustments.

Specifications

Engine Horsepower: 115, 130, 150 and 175 hp sizes to choose from
Combine Type: Cereal or corn options
Rear Axles: Standard, adjustable and four-wheel drive
Cab Styles: Standard cab with heat/AC or deluxe cab with curved front glass
Header Sizes: 10 feet (3.1 m), 11 feet and 3 inches (3.45 m), 12 feet and 9 inches (3.9 m), 13 feet and 9 inches (4.2 m), 14 feet and 6 inches (4.5 m)
Straw Chopper: Standard, Hi-Speed, Hi-Speed Corn; all can be disengaged for windowing
Corn Heads: Three-row, four-row, six-row
Sunflower Heads: Three-row, four-row, six-row
Pick-Up Attachments: A size to fit each header width
Data Collection Systems: Able to install customer's preferred data collection system
Tire Sizes: Several front/rear tire combinations available

New Holland Plot Combines

Show Equipment Details

Hide Equipment Details

New Holland Plot Combines

Kincaid is the undisputed leader in twin plot harvesting. We have split hundreds of machines over the years. Kincaid specializes in New Holland Split TR and CR Combines but has also split Massey Ferguson, Comia and John Deere combines with our proven design. Our diversified, experienced engineers and manufacturing capabilities uniquely position us to meet the needs of our customers, making our splits the best in the industry.

Having split more than 100 New Holland TR and CR Combines over the years has set us apart in twin-plot technology. Our experienced engineering staff and manufacturing capabilities enable us to deliver a reliable and field-ready combine that meets the customer's demands. Cross-contamination is virtually eliminated with our proven design—the best in the industry.

Specifications

Air Delivery: Fastest delivery times available, fewest moving parts of any split, no cross augers or delivery elevators, no opportunity for plot-to-plot contamination
Dual air locks mounted under the modified shoe provide decreased cycle times.
HarvestMaster's Plot Testing Solutions
HarvestMaster is a world leader in seed research. Providing accurate on-combine plot testing with the family of GrainGage™ products, Mirus™ harvest software, and in-cab monitoring with the Mesa® Pro Rugged Tablet. HarvestMaster's plot testing solutions collect highly accurate measurements like plot weight, moisture, test weight, and more.
Questions? Contact the Kincaid Sales Department to learn more about the HarvestMaster options available at (620) 465-2204 or send us a message online.
Contact Kincaid Today
If you have any questions about our equipment or services, please contact us at (620) 465-2204.
We look forward to serving you!
Contact Us